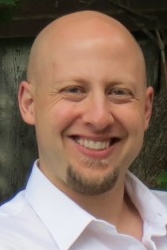 While earning your EMDRIA certification, finishing your basic training hours through EMDR HAP, working towards becoming an Approved Consultant, or simply looking for guidance on individual cases, Mark Odland – MA, LMFT, MDIV looks forward to helping you meet your goals.  As an EMDRIA and EMDR HAP Approved Consultant, he is qualified to provide you with the high quality consultation necessary to understand the AIP model and master the standard 8-phase, 3-pronged protocol.  However, he strives to do so with a spirit of fun and curiosity within a relaxed and non-judgmental atmosphere (to read more about Mark's background, please browse his "Consultant Bio."
Over the years Mark has had the opportunity to study many of the alternative EMDR therapy protocols. While this knowledge gives him the flexibility to address a variety of unique clinical situations, his practice remains firmly rooted in the  8-phase, 3-prong standard protocol. He understands that core competency in the basics is necessary for EMDR therapists to provide effective therapy, and provides them a solid foundation upon which to grow and adapt. Like seasoned jazz musicians who slightly deviate from the original chord structure of a song, experienced EMDR therapists eventually become able to "improvise." However, even these "improvisations" are not done recklessly. Rather, they too must be grounded in sound clinical judgment and based on research and the expertise of those developing the alternative protocols. If during consultation Mark comes across errors or missing steps in the standard protocol, he simply views it as an opportunity to for consultees to learn and grow.
If you have any questions or would like to set up a consultation session, please call Mark at (844) 872-8625 or fill out the Contact Form below.