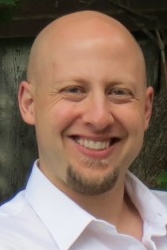 While earning your EMDRIA certification, finishing your basic training hours through EMDR HAP, working towards becoming an Approved Consultant, or simply looking for guidance on individual cases, Mark Odland – MA, LMFT, MDIV looks forward to helping you meet your goals.  As an EMDRIA and EMDR HAP Approved Consultant, he is qualified to provide you with the high quality consultation necessary to understand the AIP model and master the standard 8-phase, 3-pronged protocol.  However, he strives to do so with a spirit of fun and curiosity within a relaxed and non-judgmental atmosphere (to read more about Mark's background, please browse his "Consultant Bio."
Mark begin his therapy career working at a non-profit agency founded for the purpose of helping survivors of physical and sexual abuse.  Mark was able to combine his experiences here with his knowledge and training in marriage and family therapy, paying close attention to family systems, patterns, and relationships.  Today in private practice, Mark's clientele exists primarily of those desiring EMDR therapy, many of whom have experience childhood abuse and neglect.  His calm approach and empathy for clients has allowed him to successfully help both male and female survivors heal from their trauma and step into a better life.
Mark has found that in addition to the standard protocol, elements from art therapy, ego state therapy, inner-child work, and attachment theory have been very helpful for many of his clients.  He has worked with young children who have been recently traumatized, as well as older clients facing their childhood trauma for the first time.  As with many EMDR therapists, Mark has found that he inevitably runs into complex trauma and dissociation.  While he doesn't consider himself an expert in dissociative disorders, he has taken 2 advanced trainings on the topics, one from Sandra Paulson, and the other from Kathleen Martin.  He has also benefitted from continuing education on the subject form Jim Knipe, Ph.D.,  Andrew Leeds, Ph.D. and Dolores Mosquera, Psy.D. at previous EMDRIA National Conferences.  He has used concepts and techniques form these trainings to help clients stay stable between sessions and within their window of tolerance during sessions.
Mark has also had the privilege of attending Katie O'Shea's advanced training on EMDR for preverbal trauma.  Her protocol allows EMDR therapists to access trauma experienced before language was fully developed.  Many of us do not have explicit memories of events before the age of 2 or 3, however, we know that the body has a memory, and that early childhood trauma can still be stored implicitly.  Katie has found that addressing preverbal trauma can at times bring symptom relief when the standard EMDR therapy protocol cannot.  In addition, she has also proposed a method of "rewiring" the emotional circuits as a way to preparing clients for reprocessing.
If you have any questions or would like to set up a consultation session, please call Mark at (844) 872-8625 or fill out the Contact Form below.